Youth need opportunities for fun, engaging enrichment experiences when school is out. Columbus Recreation and Parks Department's School's Out program opens our centers for extended hours during Columbus Public Schools' spring, fall and winter breaks.
Contact your local community center or visit ActiveNet® to register.
School's Out Spring
April 7-14, 2023*
Monday–Friday
8 a.m.–6 p.m.
Registration opens Tuesday, March 21, at 12:30 p.m.
*Carriage Place and Lazelle will coincide with the spring break of the local school district.
School's Out Summer
June 13 – Aug. 5
Monday–Friday
9 a.m.–6 p.m.
Registration opens Tuesday, May 23, at 12:30 p.m.
Register at your local community center listed below.
Adams
Barack
Barnett
Blackburn
Dodge
Douglas
Feddersen
Glenwood
Holton
Howard
Marion-Franklin
Milo Grogan
Scioto Southland
Sullivant
School's Out Fall
Nov. 20–24, 2023
Monday–Friday (Closed Nov. 23)
8 a.m.–6 p.m.
Registration opens Tuesday, Oct. 24, at 12:30 p.m.

Central Ohio Transit Authority
Do you need to access public transit to get to our community centers? The Central Ohio Transit Authority (COTA) is the regional public transit provider for greater Columbus and Central Ohio. For information on routes, fares and schedules, visit www.COTA.com.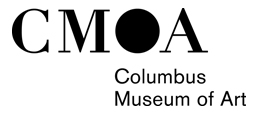 Columbus Museum of Art
Enjoy family-friendly, hand-on activities every day throughout the Museum. Grab a WonderPass engagement guide at our welcome desk for family learning during your visit and beyond.
Spring Art Breaks: Families experiencing a staycation during spring break can stop by the Studio to enjoy creative activities for young families and teens. This drop-in program is included with admission. Spring Art Breaks take place Tuesday-Thursday through April 21, 10 a.m.-3 p.m.
Open Studio: Families and visitors of all ages are invited to get creative and experiment with a variety of materials in this hands-on experience. Open Studio is included with admission to CMA, materials and supplies provided. Open Studio takes place Saturdays 11 a.m.–2 p.m.
Teen Open Studio: Open to youth 13-19 years of age, teens are invited to join this free drop-in program to learn from local artists, experiment with technology and art supplies, or hang out with friends. Teen Open Studio takes place the second and third Saturday of each month, 11 a.m.–2 p.m.
Free and Discounted Admission:
Free Sundays: CMA provides free general admission for museum visitors every Sunday. While general admission on Sundays is free, it is the busiest day of the week and advance reservations are highly encouraged. Special exhibition tickets are available for an additional surcharge. A small amount of day-of admission tickets may be available for visitors who arrive without reservations, but cannot be guaranteed.
Museums for All: CMA offers complimentary admission for visitors that receive food assistance (also known as SNAP benefit). This includes both general & special exhibition admission and is valid for two adults and all accompanying children per visit.
Library Pass Program: Columbus Museum of Art has a partnership with Columbus Metropolitan Library to offer free visits through their Culture Pass program. As part of the Culture Pass program, CML customers can borrow a one-time pass (which must be checked out in person) to visit the Museum. These passes can be found at 23 Columbus Metropolitan Library locations.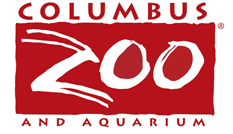 Columbus Zoo and Aquarium
For Zoo hours, additional event information, please visit columbuszoo.org.

Franklin Park Conservatory
Exhibitions available during spring break are Blooms & Butterflies, Columbus Blooms, and SPOKE: The Visual Poetry & Environmental Art of Artist Olga Ziemska.
Visit Franklin Park Conservatory April 25-Oct. 3 at the Scotts Miracle-Gro Foundation Children's Garden. Upcoming programs include:
Discovery Stations, Daily, 10:30 a.m.-1 p.m.
Nature Circle Time, Tuesdays and Thursdays, 10:30 a.m.
Ohio Wildlife Center Visit, May 22, 11 a.m.
Visit fpconservatory.org to learn more.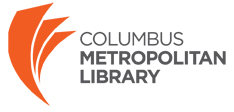 Columbus Metropolitan Library
Columbus Metropolitan Library has something for everyone over the summer, including our annual Summer Reading Challenge – June 1-July 31. Plus, visit columbuslibrary.org see what's going on virtually and at the library location nearest you. You can also check out great books and eBooks, as well as CDs, DVDs, audiobooks and more.