Get Active Fitness Centers
Columbus Recreation and Parks Department has 20 designated Get Active Fitness Centers with specialized workout facilities, cardio equipment, weight machines and fitness classes. Members have access to all 20 locations.
MEMBERSHIP FEES
Adults: $60/year or $15/session
Adults over 50*: $40/year
Youth Ages 14-17: Free**
City of Columbus Employees: Free***
Fees are made payable to the City of Columbus
*Senior Community Centers offer fitness programs tailored to ages 50 and older.
**Youth under 18 must be accompanied by an adult with a membership.
***Employees must show city badge or proof of employment.
Explore
Insurance-Sponsored Fitness Programs
Many of our sites partner with SilverSneakers, Silver & Fit, Active & Fit, and Renew Active. To get a full listing of what is available at a Get Active Fitness Center near you, click the button below.
Adaptive Fitness Center
We offer an adaptive fitness center at our Franklin Park Adventure Center. The adaptive fitness room was designed to fit the needs of all individuals.
Get Active at Home
Our Get Active At Home series is a monthly video series that encourages participants to stay active and healthy. These workout ideas are great for a variety of fitness levels and physical abilities.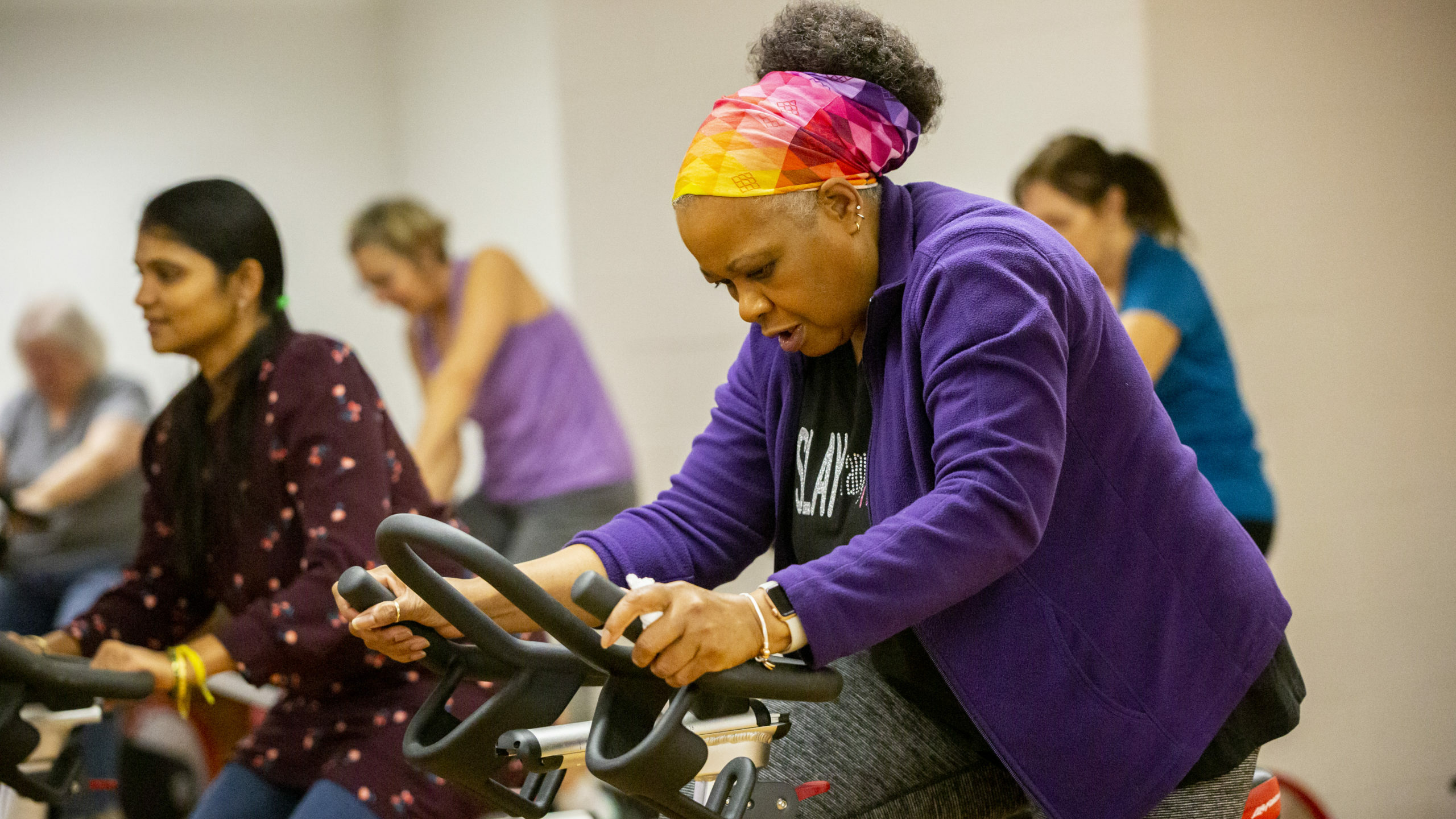 Get Active Wellness Expo
Columbus Recreation and Parks hosts the Get Active Wellness Expo each year to connect people to the wellness programs available from the department and its partners! At the event, you can sample fitness classes, check out a Get Active Fitness Center, explore programs offered by the department, get information about local resources and find so much more to do!
Explore