Columbus Recreation and Parks Department uses an ID card system, known as "Leisure Cards," to safely identify participants during admission to our swimming pools and community centers. In order to take advantage of the great programs and facilities we offer around Columbus, you must obtain a Leisure Card.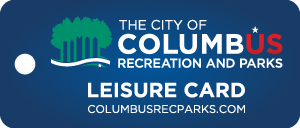 Information
Leisure Cards are now FREE!
They are required for any individual over the age of six.
They expire after three years.

Please update your account information when you renew.

They are available online or at your local community center.
Locations
All our community centers have the capability to print leisure cards with exception of the Cultural Arts Center and the Franklin Park Adventure Center. Centers vary in the days and hours that they produce Leisure Cards. Please contact your center for their specific hours.
Accepted Forms of I.D.
Under 18:
Leisure Card application form completed by parent or guardian
Account created online by parent or guardian
18 and Over:
Driver's License (U.S or Canada)
School Photo ID
Current Employee Photo ID
Current Military Photo ID
Valid unexpired passport