Berliner Action Team for Sports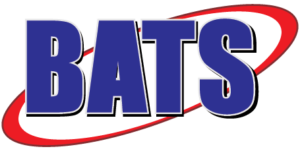 Overview
B.A.T.S. is a non-profit volunteer board that supports, fosters, aids and enhances the sports programs for the Columbus Recreation and Parks Department. It also acts in an advisory capacity to the Sports Office by communicating the needs, desires and criticisms of the Columbus sports community. If you are interested in joining the BATS Board, please fill out this form.
Projects
History
In 1986, five softball enthusiasts met to discuss potential solutions to improving the facilities at Berliner Park and as interest grew, the Berliner Action Team for Softball was formed. Initially, volunteer workgroups were organized to upgrade the facilities. In 2006, B.A.T.S. switched from focusing solely on softball and expanded to include all sports. The improved Berliner Action Team for Sports began partnering with other organizations and through these efforts, improvements worth over three million dollars have been made to Driving, Northcrest, Rhodes Parks, Anheuser Busch Sports Park and of course, Berliner Sports Park.
Columbus Slo-Pitch Softball Hall of Fame
Board Members
Thank you to all of the current and past Board Members of B.A.T.S. This organization is truly a model for other cities. Individuals that have served on this board over the years deserve way more credit then they will ever receive. Without your passion, dedication, desire to help and commitment, Berliner Park would not be the success story it is today. Thank you from the bottom of my heart to each and every one of you outstanding volunteers. To the current members, I am very grateful for all of your hard work, and I look forward to working with you over the next few years to bring amazing, major improvements to Berliner Park.
– Jack Castle
Current Members
Mendy Moore, President
John Fleeman*, Vice-President
Michael Waddell, Treasurer
Doug Blair, Secretary
Barth Cotner
Lew Haimerl
Doug Hare
Larry Milliron
Andrea Nagy
Kevin Whitacre
John Whitacre
Past Members
Loretta Barkley*
Jim Chiero
Charlie Collins
Ilene Comeras
Andy DeVantier
Jim Durham
Jim Evans
Bernie Floetker
Celia Fritz
Don Gesick
Gary Gilbert
Jeff Hague*
Joe Hedbo
Sam Kirk
Tyler Knittel-McDavid
Gary Lacey
Janet Lepley*
Charles Lucas
Kevin Maher
Tony Mancuso
Dan Mann*
Don Martin
Jeff Norris
Gary Ogle*
Mike Paternoster
Ray Radel
Mike Rhodes
Roger Rill*
Dave Roese*
J-Anne Roese
Doug Studer
Bob Taylor
Dick Traphagen
Keith Winter*
*Founding Member