Our Prime Soccer Parks, Cooper Sports Park and Kilbourne Run Sports Park, are our top soccer facilities with highly maintained athletic fields, on-site Grounds Crew and many other park amenities that make these parks a destination for tournaments and events.
Permit Request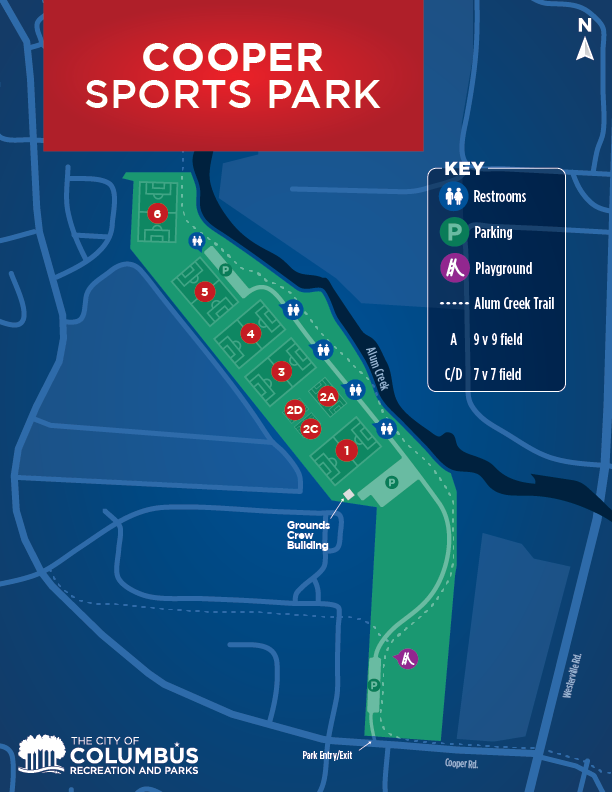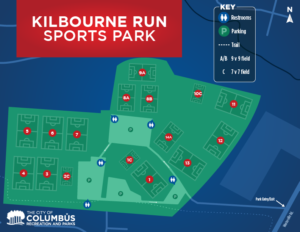 $60
Games, Practices and Camps
All Sports
2-hour block
$
Tournaments and Clinics
Pricing Varies
All Sports
Rainout dates can be transferred to an alternative date within the season.
No refunds will be issued.
Games take precedence over practices.
All tournament permits include field use and trash clean-up.
Additional dumpsters and portable restrooms may be required based on location.