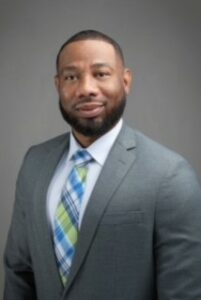 Kenton B. Curtis, Jr.
Assistant Director
Pronouns: He/Him/His
Kenton B. Curtis, Jr. joined Columbus Recreation and Parks in December 2022. Kenton joins us from Five Rivers MetroParks Special Park District, where he was the Regional Manager of Business Operations.
A Dayton, Ohio native, Kenton has 25 years of leadership experience, with more than 15 years of experience in public administration for the City of Dayton's Department of Recreation & Youth Services. Kenton's management background includes sales and operations marketing, community events, special projects management, and oversight of multiple diverse recreation centers and programs.
Kenton earned a bachelor's degree in organizational leadership from Wright State University and an associate's degree in business, management, marketing, and related support services from Sinclair Community College.
A dedicated public servant, Kenton previously served as the Chairman of the Finance Committee for Project C.U.R.E., Inc. and as a member of the Fee Advisory Board for Public Health – Dayton & Montgomery County. He supports many philanthropic initiatives through his fraternity and is an active member of the Ohio Parks and Recreation Association (OPRA) and the National Recreation and Park Association (NRPA).