Welcome to the Fran Ryan Center!
The Fran Ryan Center will be centrally located in Olde Towne East, and will provide creative programming and wellness activities for the community. In addition to housing many of the popular programs from the Martin Janis Community Senior Center and Golden Hobby Gift Shop, there is an opportunity to offer new programs and amenities in this space. Your feedback has helped shape what programs and amenities will be included within the building and on the surrounding greenspace.
The site will also feature a park for area residents to enjoy.
Check back for updates as this exciting new project takes shape.
Be sure to stay up-to-date with this project by joining the mailing list!
Sign Up Now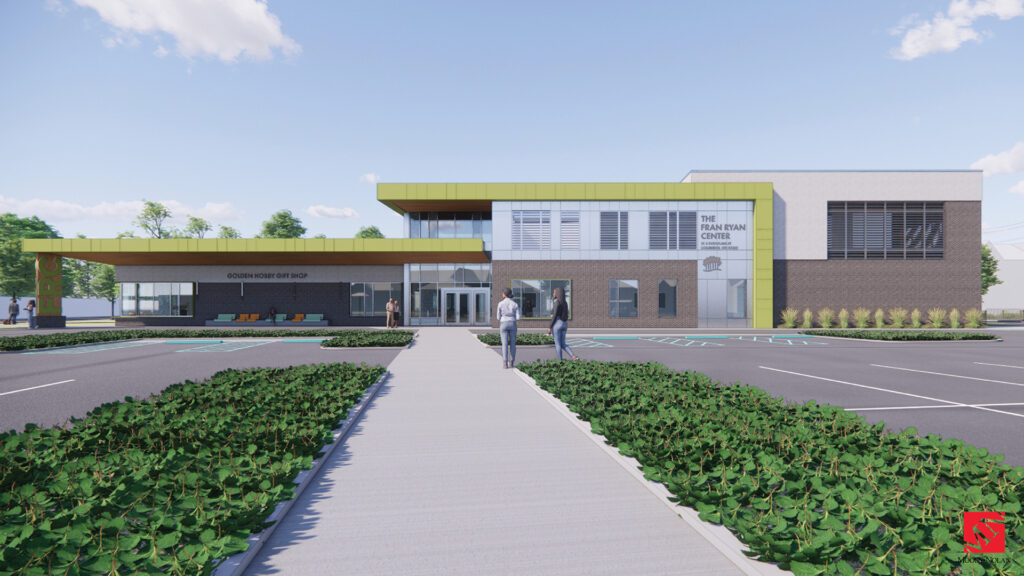 Anticipated Project Schedule
Fall 2021-Fall/Winter 2022 – Design
August 2022 – Design Public Meeting
Spring/Summer 2023 – Construction Begins
Late 2024 – Construction Ends
Early 2025 – Campus Opens
January-February 2023: Demolition and Site Preparation
The old Douglas School Building was demolished in preparation for construction.
Demolition Begins on Douglas Elementary School Site, Columbus Underground, Jan. 27, 2023
Oct. 21, 2022: Groundbreaking and Naming Ceremony
Columbus Mayor Andrew J. Ginther announced that the Broad Street Arts and Senior Campus will be named The Fran Ryan Center. The new building's designation honors former councilmember Fran Ryan, a City of Columbus Hall of Fame member and champion for Columbus' older adult community. Learn more about Fran Ryan's commitment to the Columbus community.
Aug. 18, 2022: Public Information Meeting
Interested in learning more about proposed plans for the Broad Street Arts & Senior Center (formerly known as the Creative Campus)? Attend a public information meeting to learn more about the project's status. If you're not able to attend, a recorded version of the presentation will be posted on the website.
Presentation and Video from Meeting
June 23, 2021: Public Meeting
Virtual: watch the video replay below.
August 2022
A public information meeting is scheduled for 11 a.m. Thursday, Aug. 18 at Thompson Community Center. Attendees can learn more about the project's status. A recorded version of the presentation will be posted on the website.
September 2021
Recently, the City of Columbus purchased a 3.9 acre site from Columbus City Schools. Located at 51 S. Douglas Street in Olde Towne East, you may know this space as the former Douglas School building. The site will be the new home for a creative campus that will include a new building and park. The site will house the Golden Hobby Gift Shop as well as the maker and wellness spaces of the Martin Janis Senior Arts Program. The new site is located just off a current COTA bus line (Broad St.)
After a thorough review, we have determined that the existing building is not able to be re-used and the existing building will be razed to make room for the new building and park. Before the building is razed, Columbus Fire Department will conduct training exercises the last two weeks in September. This is a great opportunity for Columbus Fire to gain invaluable training experience. Columbus Fire often conducts training exercises such as this, and there is no risk to the community.