Columbus Recreation and Parks offers a dynamic and engaging theatre program at Carriage Place and Westgate community centers that works to make the performing arts more accessible to all. Whether your ideal role is onstage, behind the scenes or in the audience, we've got a production for you to enjoy!
Upcoming Shows & Auditions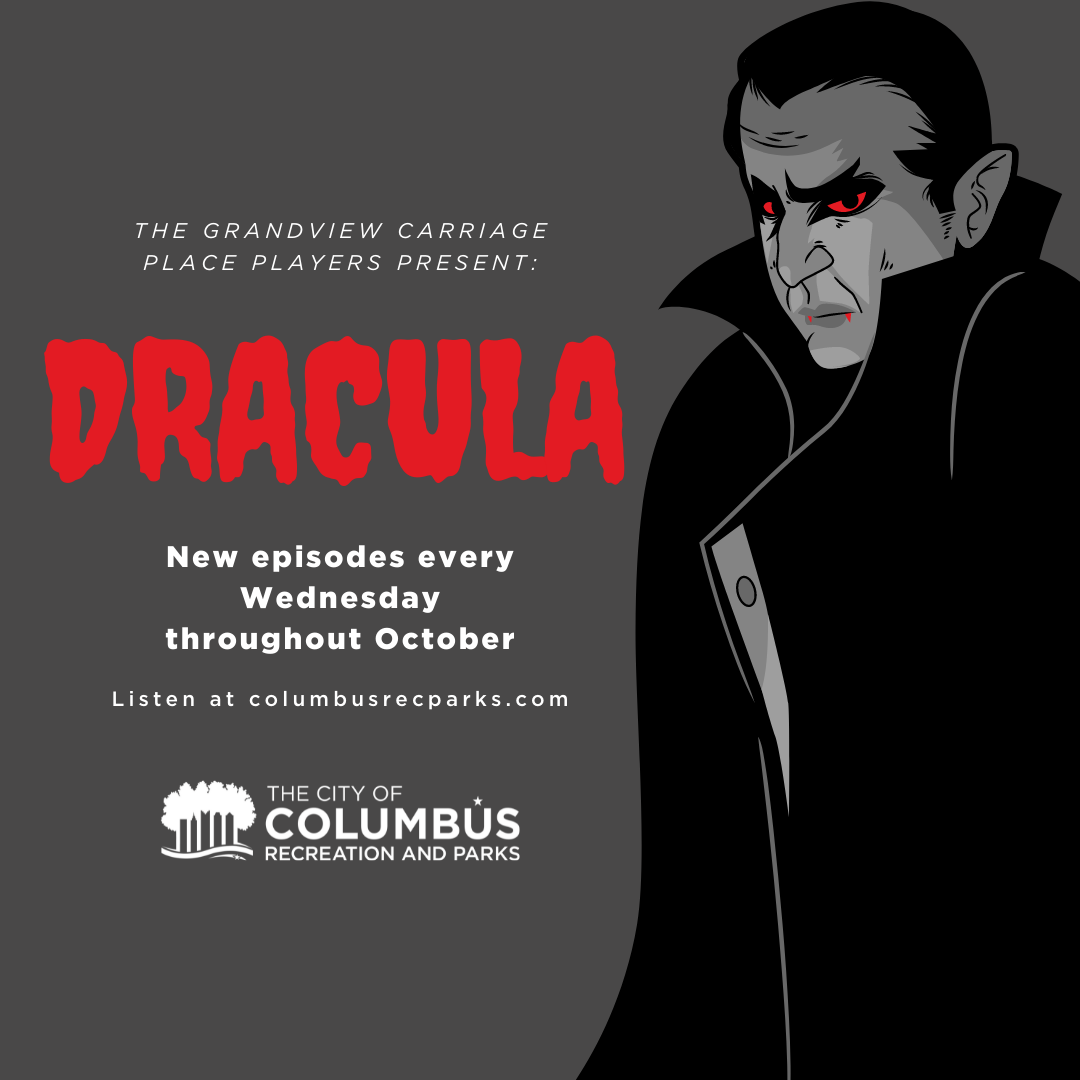 Dracula (Radio Play)
Get ready to be frightened by our Grandview Carriage Place Players' newest performance: Dracula. This radio play will be released every Wednesday of October, starting Oct. 13. Scary entertainment for preteens through adults.