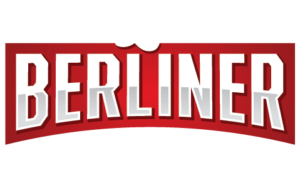 Frequently Asked Questions
Is a parking fee charged?
Yes. Lou Berliner Sports Park charges a parking fee during all tournaments and events. All vehicles entering the park must pay a daily parking fee. Vehicles are given a pass that allows in-and-out privileges all day.
Passenger Vehicles – $5
Vehicles with Trailers – $10
Bus/RV – $15
Parking fees are non-refundable. All vehicles must pay, including but not limited to, players, spectators and coaches. No discounts or free entry.
Parking fees directly benefit park improvements through B.A.T.S.
For the schedule of tournaments and events, please visit our Tournament Calendar—exact times are subject to change based on event needs.
Are metal cleats permitted on the fields?
Metal cleats are NOT PERMITTED on any field. Players must wear molded cleats or turf shoes.
Do you require teams to stay at predetermined hotels for your tournaments?
Columbus Recreation and Parks is partnering with HelmsBriscoe to offer the best accommodations for visitors playing at Lou Berliner Sports Park. Columbus Recreation and Parks Baseball and Softball Tournaments are not "Stay to Play" events; however, we recommend utilizing HelmsBriscoe when booking hotels. Non-CRPD tournaments may have different "Stay to Play" requirements; please contact your tournament director for information. Book through HelmsBriscoe by clicking on the "Book Hotel" button on your tournament on our Tournament Calendar.
What kind of facilities are at Lou Berliner Sports Park?
Lou Berliner Sports Park features 31 permanently fenced, turf infield diamonds. 15 of the diamonds have lights and the park also offers 3 concession hubs with a full-service concession stand, permanent restrooms and a playground. Please visit Lou Berliner Sports Park for more information.
Yes. Grills & BBQs must remain outside of the ball diamond complex areas, cannot be left unattended while in use and must be completely cleared of any charcoals after use.
Can I bring outside food into the park?
Yes, food may be brought into the park. However, teams are not permitted to have "meal spreads" in the picnic pavilions of the concession areas. Personal coolers are permitted.
Can I bring my pets to Lou Berliner Sports Park?
Yes. Pets must be on a leash or under the direct control of their owner and you must properly clean up after them. We ask that pets are kept off of the playing areas of the fields.  Please view Columbus City Code for more information.
Is overnight parking permitted?
No. Camping and overnight stays are prohibited at Berliner Sports Park and all other City of Columbus parks. Hotel accommodations can be made using HelmsBriscoe, please visit the tournament website or our Tournament Calendar for the reservation link.
Experience Columbus is Columbus' convention and visitor bureau, proving information on attractions, events and lodging options throughout the city of Columbus.
Camp Grounds
Who do I call in the case of inclement weather for status of games?
For CRPD specific events and tournaments, you can call 614-645-RAIN (7246). For outside organizations, please contact your tournament director.
Where do I find game schedules and tournament brackets?
For CRPD specific events & tournaments, you can visit QuickScores. For outside organizations, please contact your tournament director.
Is alcohol or smoking permitted?
Alcohol is strictly prohibited. Smoking and tobacco products are prohibited within the spectator and playing areas and in all fenced complexes within the park. Designated smoking areas are available outside of the fenced complexes. For more information, please see the Columbus Recreation and Parks Tobacco Free Zone Policy.
What are some interesting or exciting things to do in Columbus?
Please check out our Visitor Information page for accommodations, attractions, restaurants and shopping around Lou Berliner Sports Park.
Do you have a lost and found at the park?
We do have an onsite lost and found that is available in the Ground Crew building. Our Grounds Crew is typically available during the week from 8 a.m.-5 p.m. or during tournaments on the weekends. You can call the Grounds Crew supervisor at 614-374-6810 to arrange a time to check the lost and found.