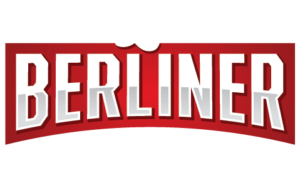 History
Prior to 1946
Private Property
The area where Lou Berliner Sports Park now sits was private property and farmland. A stretch of land along the river and the area where diamonds 26-31 are today, was acquired by the city in 1920. The rest of the land that Lou Berliner Sports Park sits on was acquired in 1946.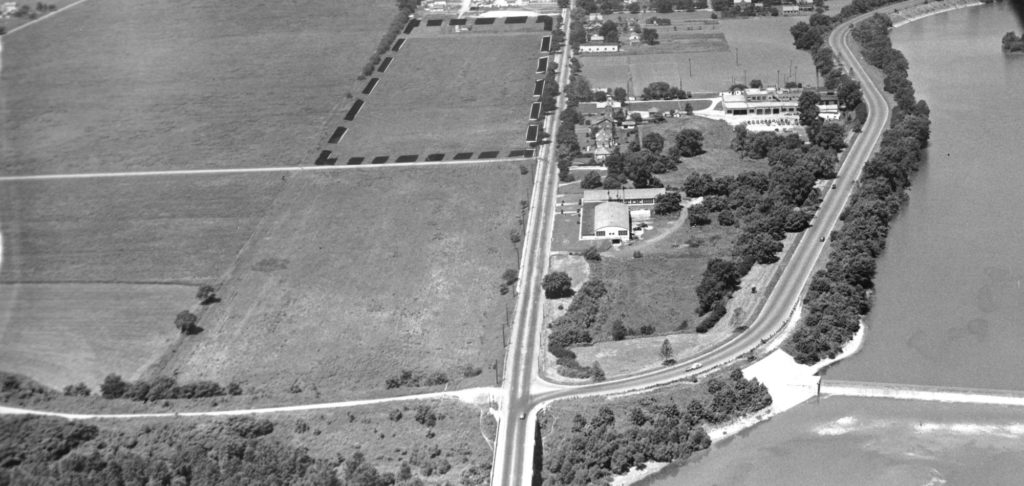 1946-1950
Greenlawn Avenue Village
Utilizing the newly acquired land, the city built inexpensive housing for returning veterans of World War II and more than 300 families called this area home.
As Southern Columbus continued to develop, the Recreation Commission saw a need for more recreational space. Beginning in 1948, the Commission worked with City Council to add athletic facilities to the Greenlawn Playfield, including tennis courts and softball/baseball fields. Between 1949-1950, the city began the process of bidding out for a shelter house and caretaker's house costing $50,000. The land was renamed Southview Park.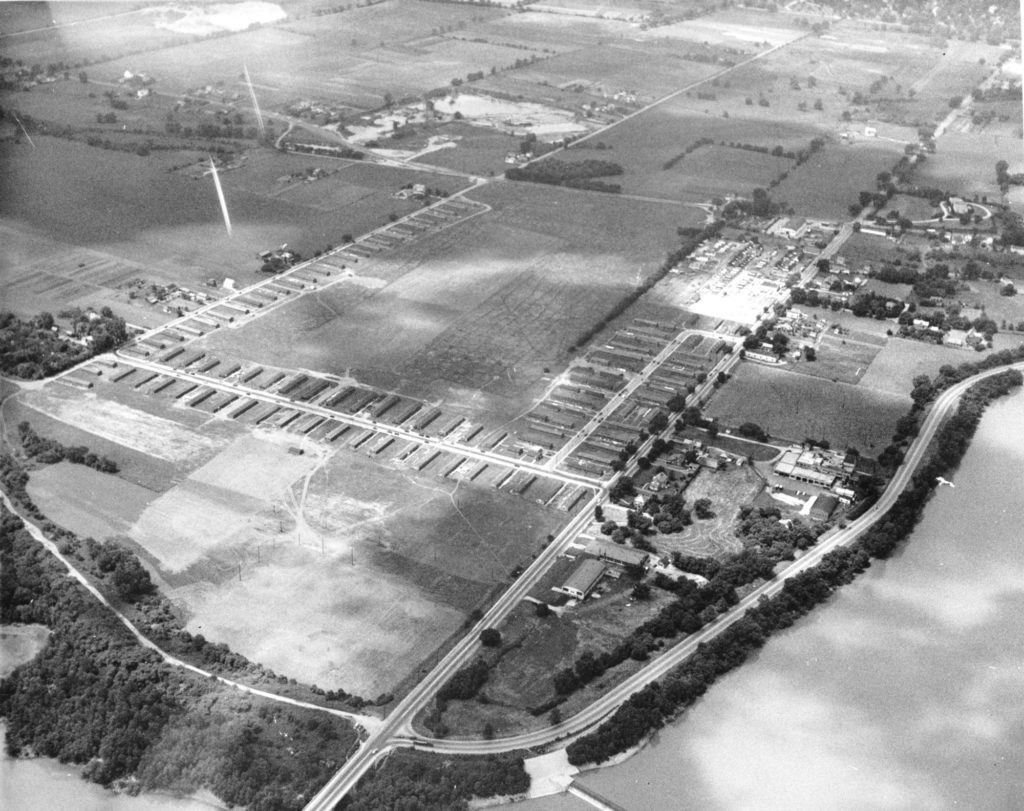 1957
I-71 Construction
The construction of the new I-71 highway from Cincinnati to Cleveland cut right through Southview Park, dividing it in two. Park land to the east of the highway remained Southview Park; land to the west was named McCoy Park.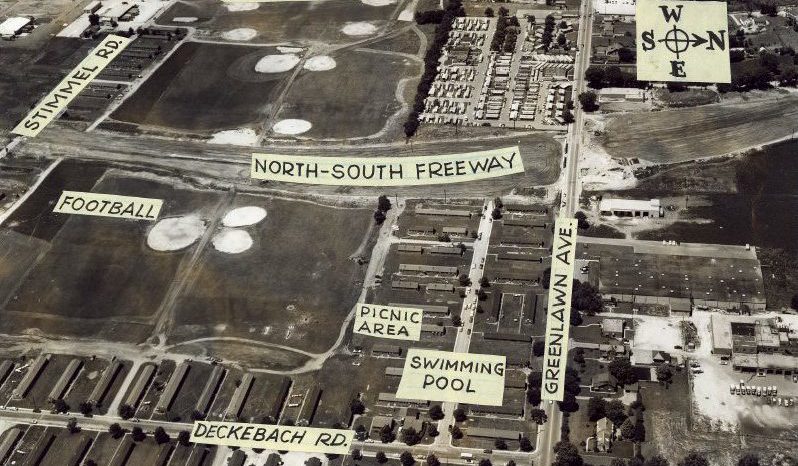 1964
Major Redevelopment
After the last housing units were demolished in 1961, the park was expanded to the south and new athletic space was added including ball diamonds and fields.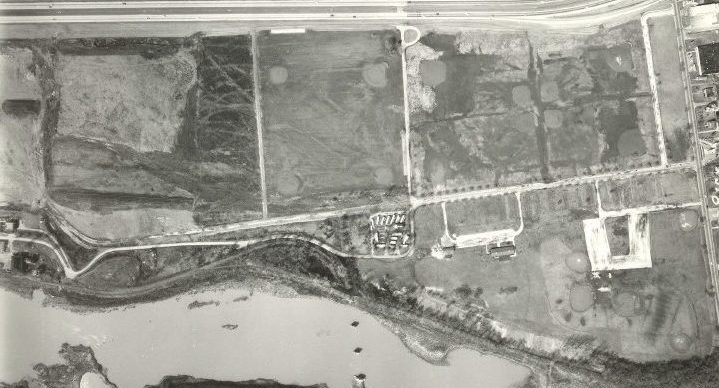 1979
Athletic Complex
As the city grew, indoor athletic complexes—with four high school basketball and volleyball courts—were added to five parks around the city. Southview Park became the home to one of these complexes and it remains in use today. For more information, please visit our Indoor Facilities.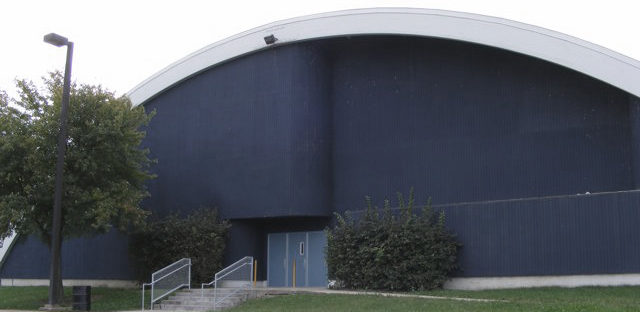 1984
Renaming
To honor the legacy of one of Columbus' longtime supporters of youth and amateur athletes, Southview Park was dedicated and renamed to Lou Berliner Park. Lou Berliner covered high school and amateur sports for over 40 years during his career as a sports columnist and reporter for The Columbus Dispatch. According to Woody Hayes, former Ohio State University football coach, Lou helped give many young athletes the boost they needed to get started in sports.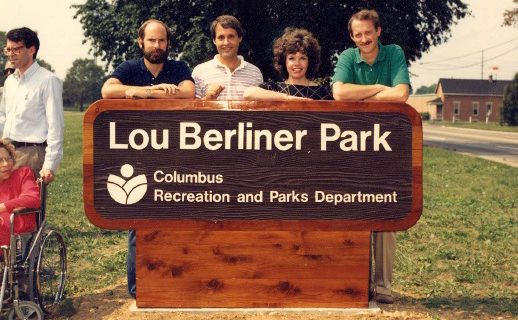 1985-1989
Complex 1 Concession Stand Renovation
In 1988, the concession stand at diamonds 1, 4 and 5 was demolished and replaced. The stand, which was built with $45,000.00 in donated materials and labor, is still in use today.
Other projects completed during this time include: building an open-air pavilion near diamond 1, installing fencing on diamond 2, renovations to the Grounds Crew building and installing a playground and benches. By the end of 1989, the park had 11 lighted and 12 fenced diamonds.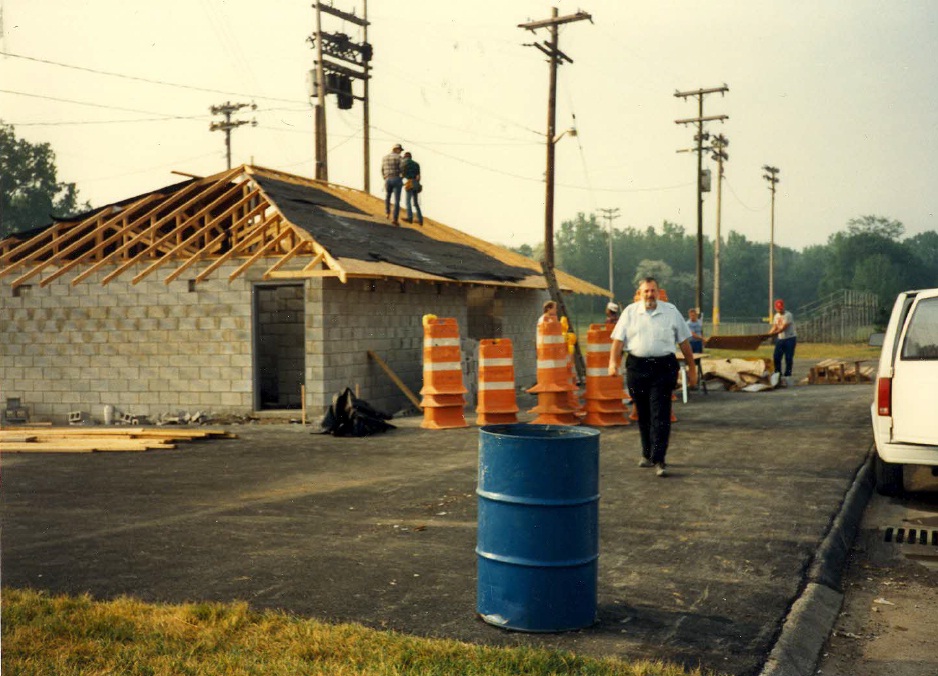 1990-2000
General Improvements
Adding dugout covers to diamond 1–12, installing lights on diamonds 6–9, building an open-air pavilion near diamond 5, installing more fencing, installing a playground and replacing benches.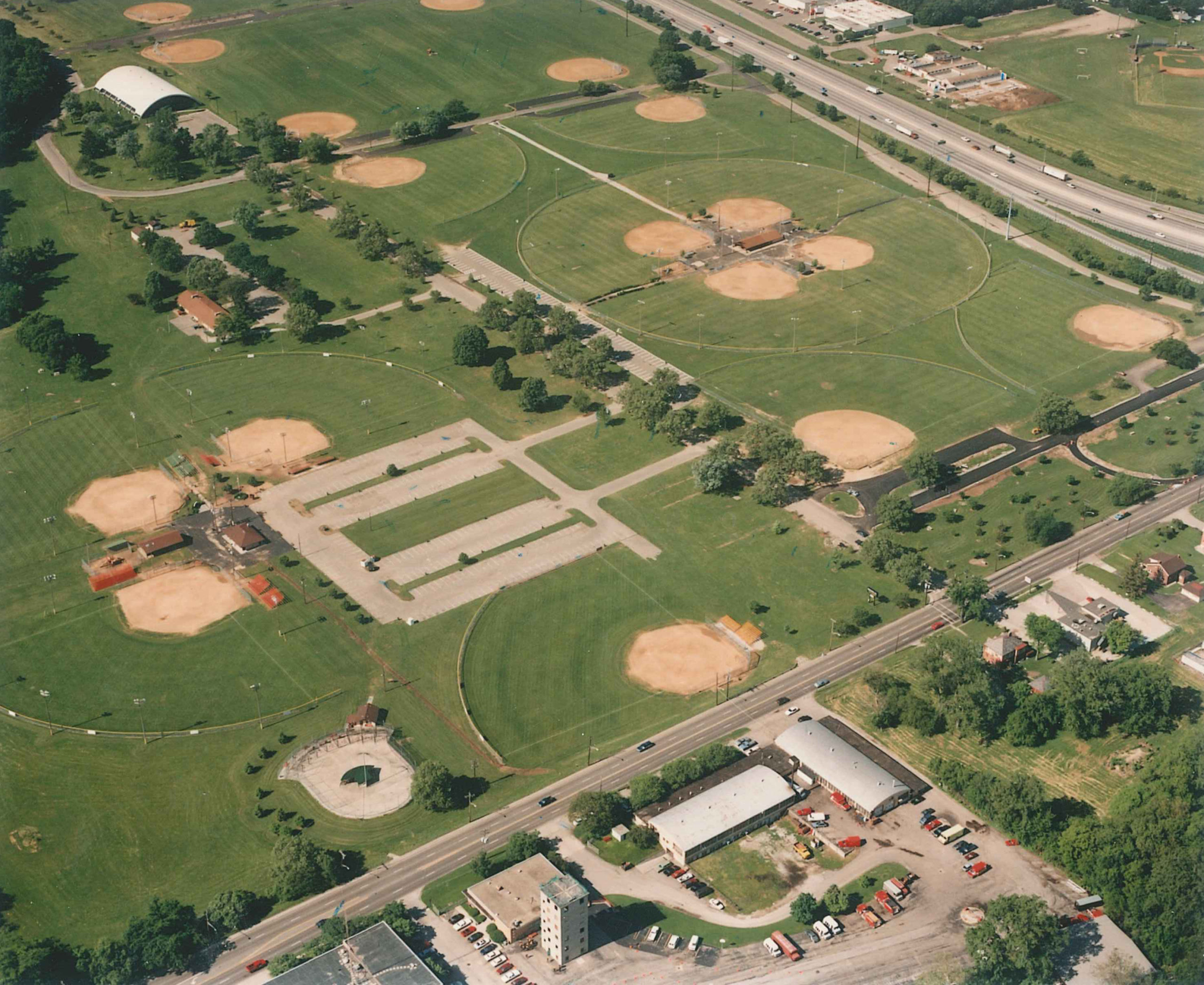 2008–2009
Complex 3 Redesign
Diamonds 14–17 were rotated to create the cloverleaf seen today at Complex 3. Backstop and outfield fencing, as well as windscreens, were added to the newly renovated fields.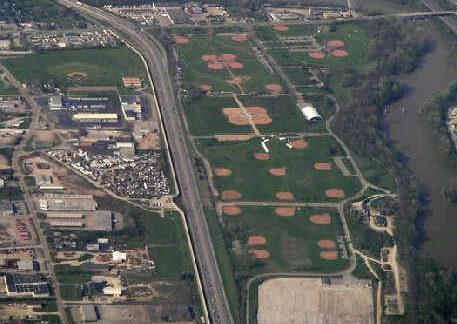 2010–2011
Complex 2 and Complex 3 Improvements
Installation of turf fields at Complex 2 (diamonds 10–13) and building a new concession stand at Complex 3 (diamonds 14–17).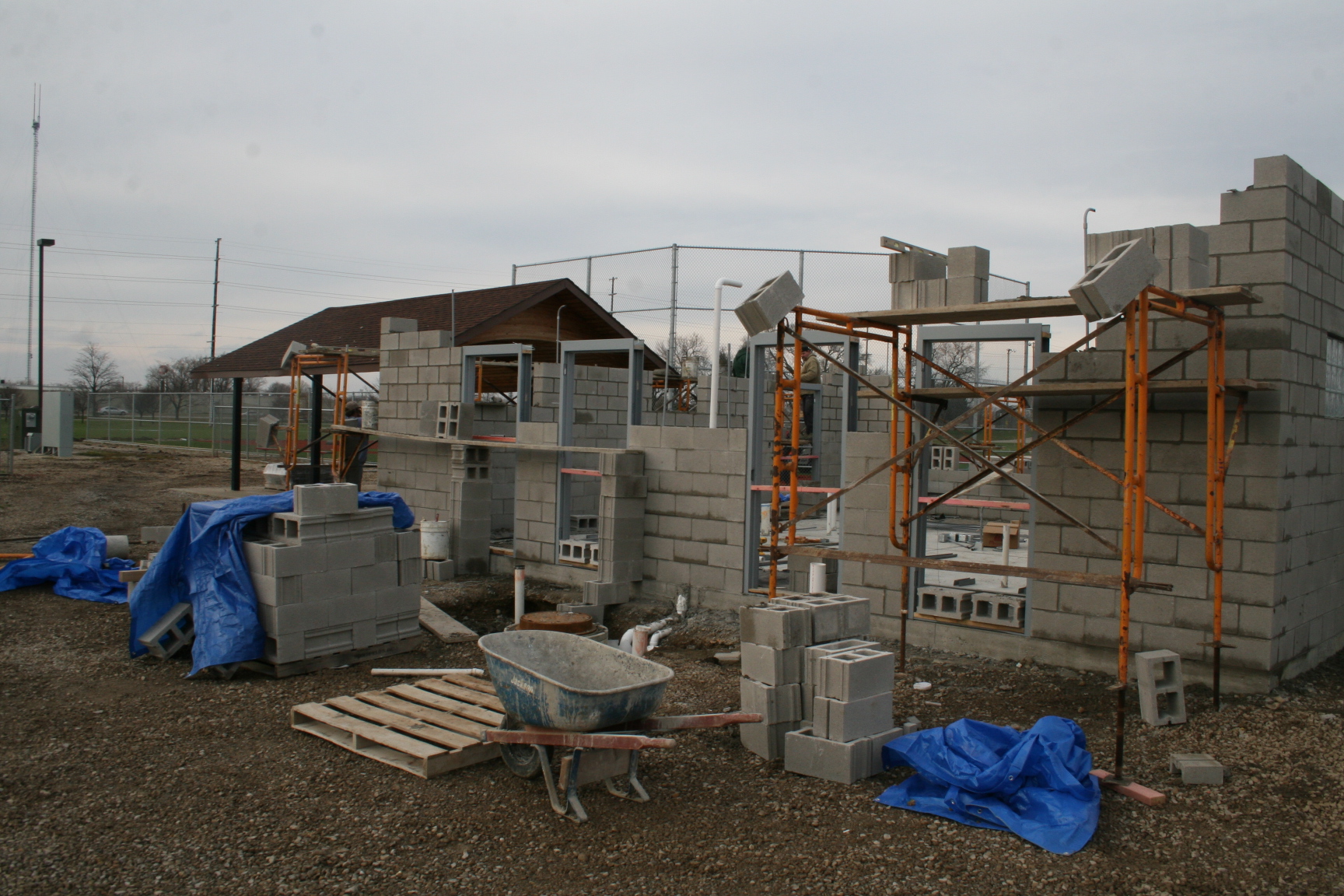 2013
Complex 1 Improvements
Installation of turf fields at Complex 1 (diamonds 1, 4 and 5), the addition of picnic tables with umbrellas, installation of fencing around complex and installation of new Musco lighting.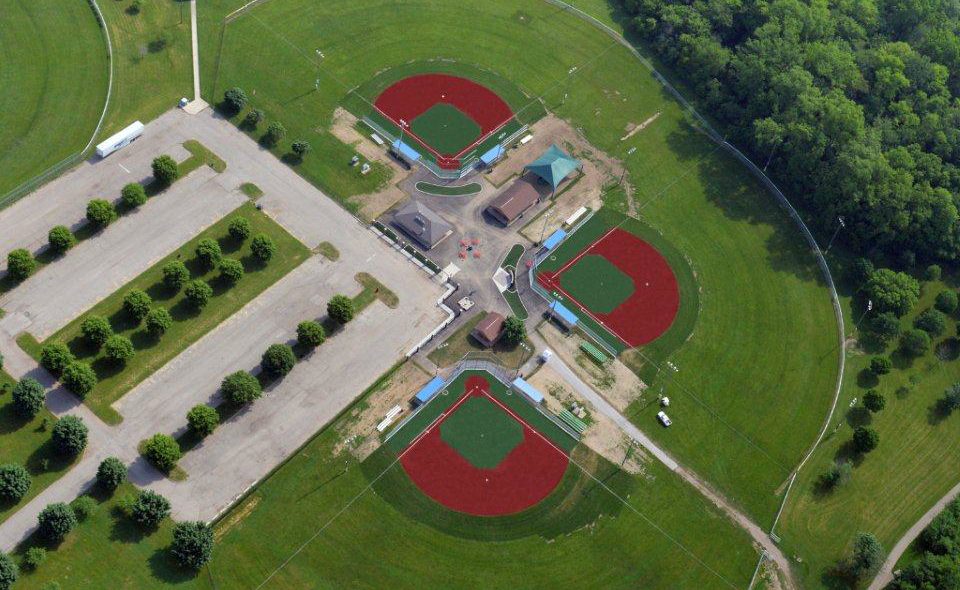 2014
Gary Ogle Complex Dedication
Complex 1 (diamonds 1, 4 and 5) was dedicated to Gary Ogle, the former Sports Administrative Coordinator for the Columbus Recreation and Parks Department and former President of BATS for his countless years serving the sports community of Columbus.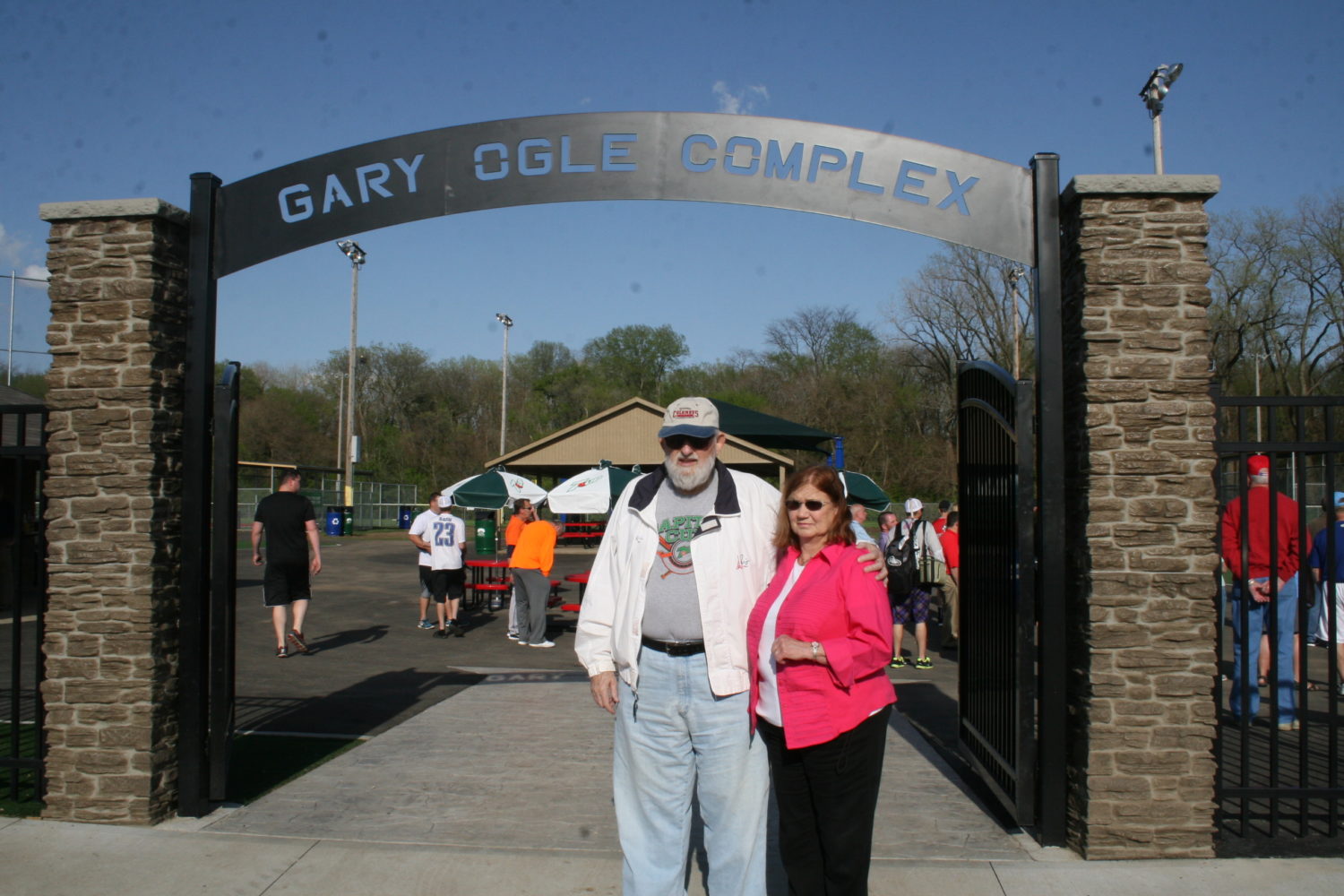 2017
Synthetic Turf Foul Lines
Synthetic turf foul lines were installed on all diamonds to reduce labor and materials costs associated with painting lines on all 31 fields.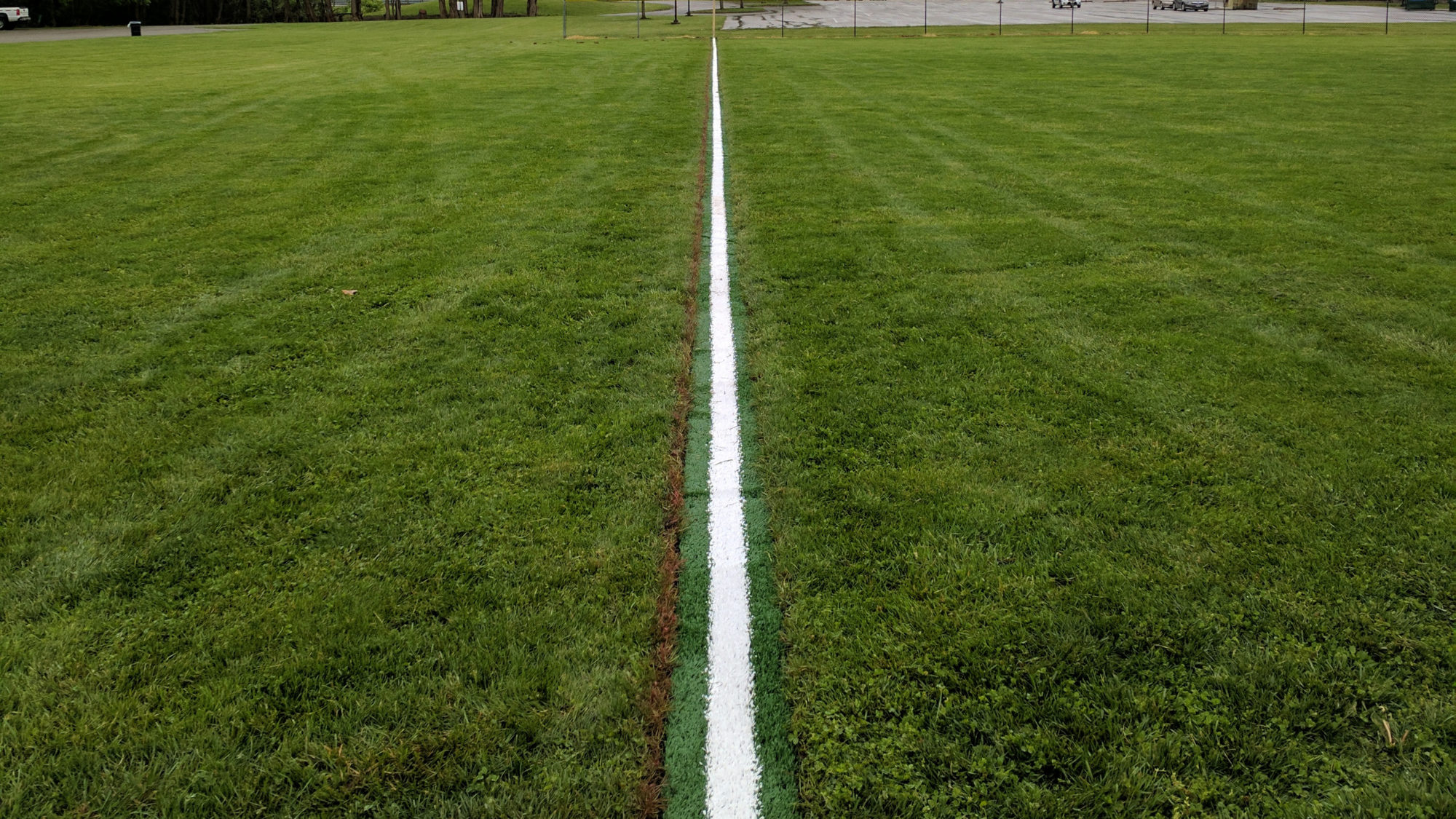 2018–2019
Major Renovations
Between the fall of 2018 and spring of 2019, the remaining 20 dirt infield diamonds at the park had synthetic turf infields, permanent outfield fencing and dugouts with covers installed.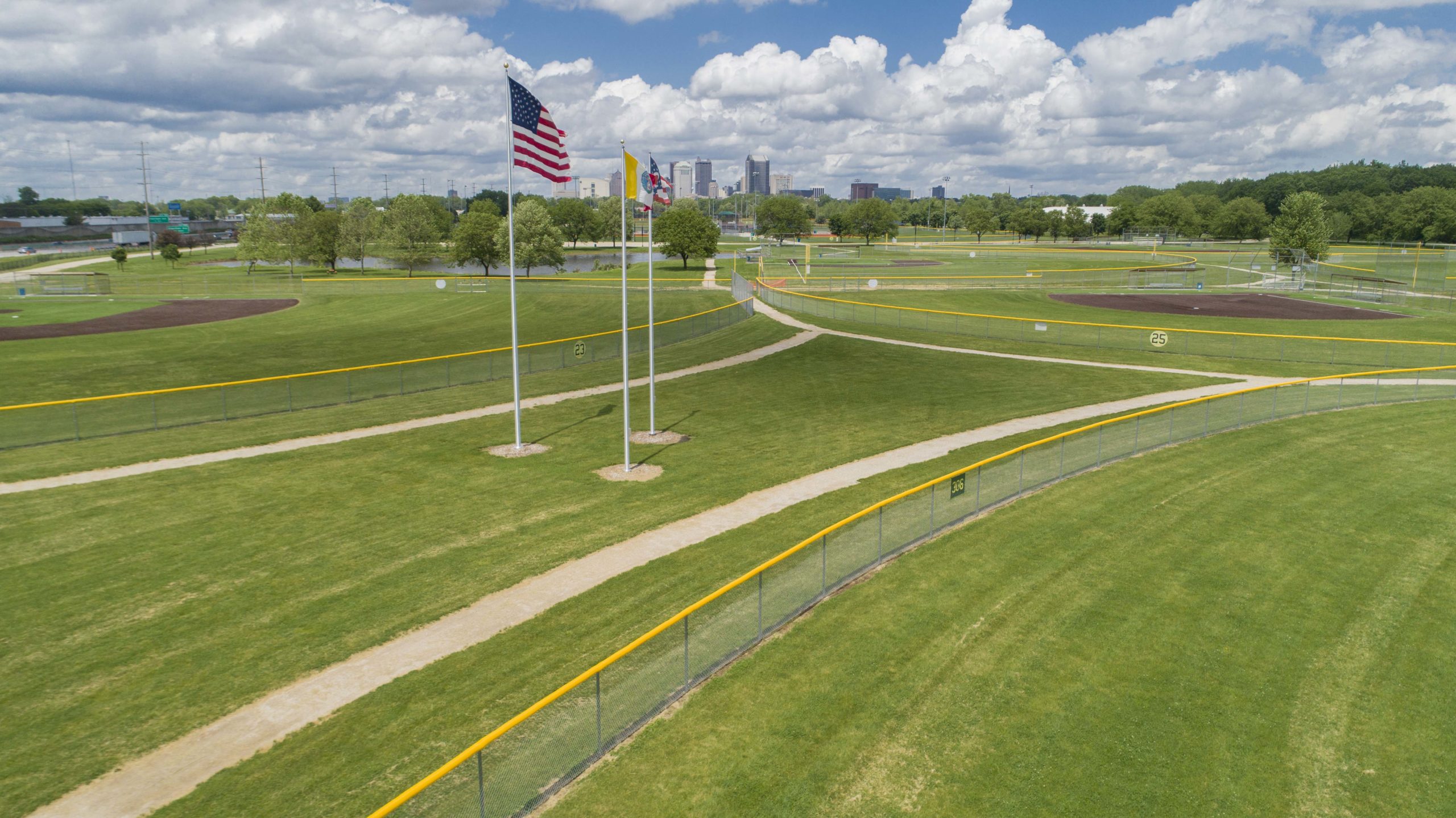 2020
Singletrack
In 2020 Columbus Recreation and Parks, through a partnership with Central Ohio Mountain Biking Organization, put in 2.6 miles of mountain bike trails that run the length of the park from Greenlawn Ave. to SR-104. Click to learn more.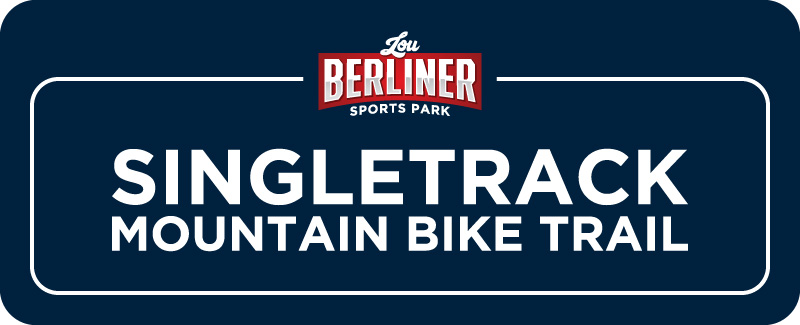 2021-2022
Complex 4
Starting in 2021 and continuing into 2022, Columbus Recreation and Parks is working to extend electricity, water and sewer utilities to Complex 4 (fields 18–25). This expansion provides the opportunity for semi-permanent restrooms and concession facilities in an underutilized area of the park. This project will also bring electric to each backstop in this area so live streaming will be available on these fields.