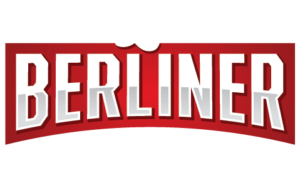 Field Rentals
Lou Berliner Sports Park is currently the nation's largest ball diamond complex. With 31 permanently fenced, turf-infield baseball and softball diamonds, Lou Berliner Sports Park is the perfect location for your next practice or tournament. Please find information on the different types of rentals we offer below.
Fields are available for rental in 2023 from March 1–Nov. 14, 2023.
Games  |  Scrimmages  |  Practices
Permit Requests submitted less than one business day before the date/time requested may not be processed. In order to ensure requests are processed, please submit all requests more than one business day before your requested time.
Please check field availability before submitting your permit request by clicking the button below. Availability is subject to change at any time and may not be reflected on this sheet.
$80
All Sports
2-hour block
Bases and portable pitching mounds will be set to the designated distance.
Rainout dates can be transferred to an alternative date within the season.
All requests received will be scheduled based on receival of the request.
No refunds will be issued.
Games take precedence over practices.
Additional fee of $60 per field for field lights.
$25 CRPD League Team Practices
CRPD League Teams who are registered and have paid can permit fields for a reduced fee at Anheuser-Busch and Lou Berliner Sports Parks.
The reduced fee is for a 2-hour block, Monday–Thursday, during the specified dates below.
Teams must include the receipt number, team name, division and day in the permit request.
The dates listed below represent the available days for CRPD League Teams to permit fields at a reduced rate.
Permit requests for the reduced rate will only be accepted one week prior to each session listed below.
Spring: March 1-2, 6-9    |    Summer I: April 10-13, 17-20    |    Summer II: July 17-20, 24-27    |    Fall: August 28-31, Sept. 5-7